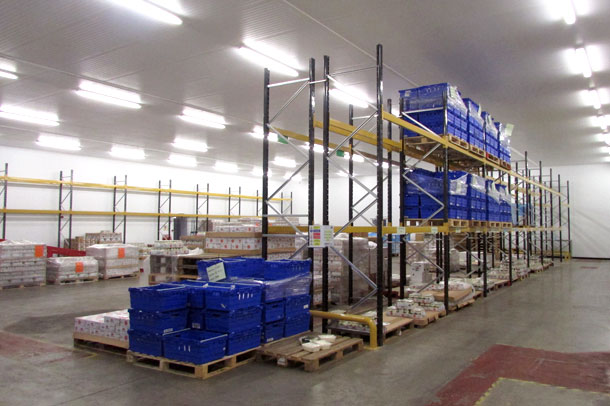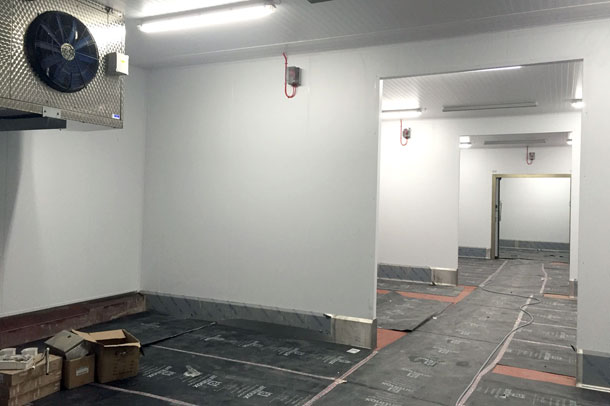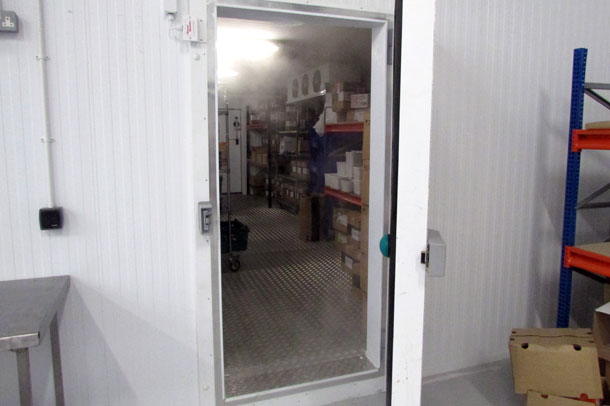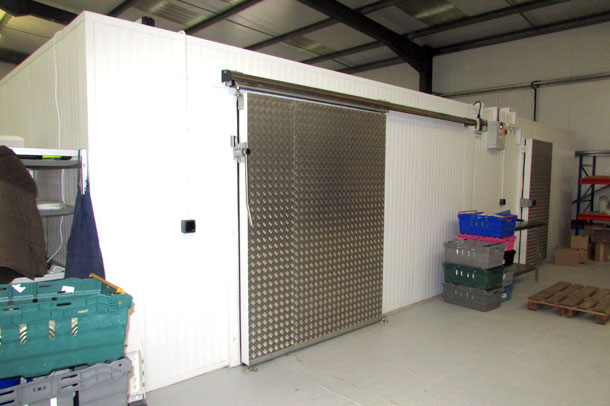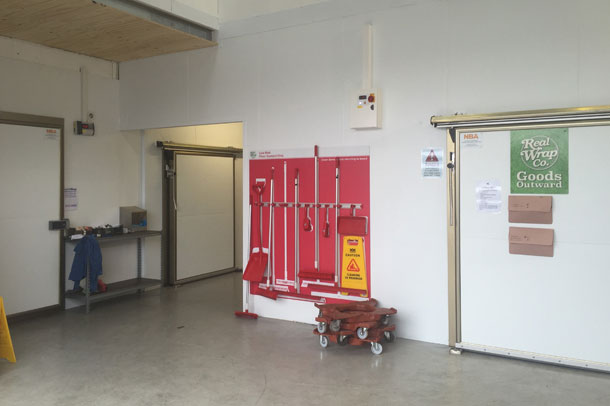 Coldrooms and freezers
We can build coldrooms and freezers of any size or shape.
We've completed projects ranging from complete warehouses to 2sq/m chillers and pretty much everything in between.
Our wall panels are made from IPN Quadcore insulation or Polyisocyanurate (PIR) core and use an interlocking system to enable rapid construction. They are available in a number of facings and in different RAL colours.
They are suitable for use in temperatures down to -40°c and have excellent thermal insulation.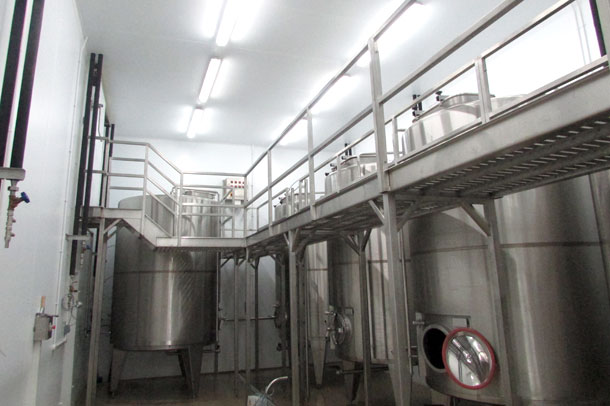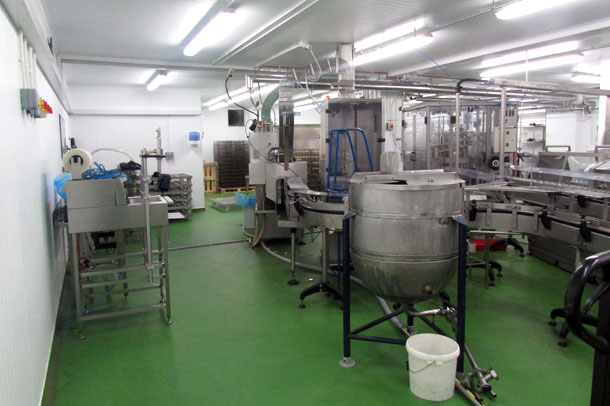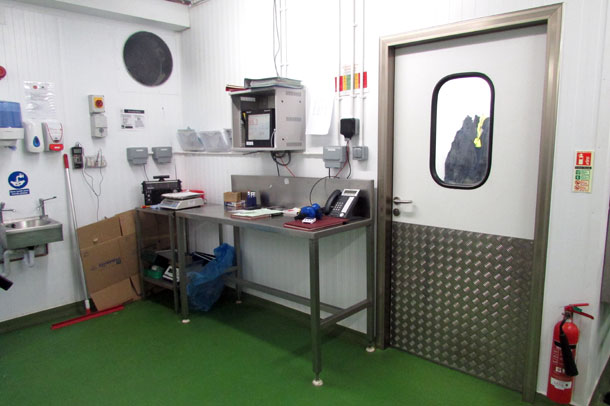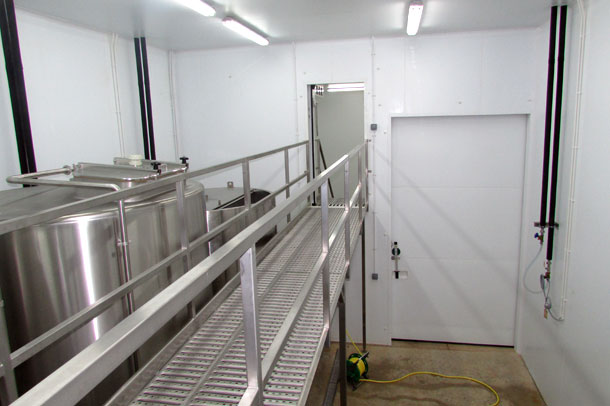 Hygienic environments
We construct hygienic environments for a wide range of industries from food production to pharmaceutical.
It's possible for us to outfit new premises or retrofit around existing production machinery with either our panelling system or antibacterial hygienic PVC, however awkward the space.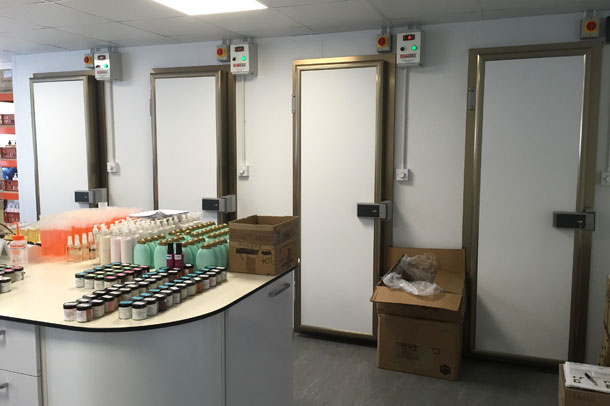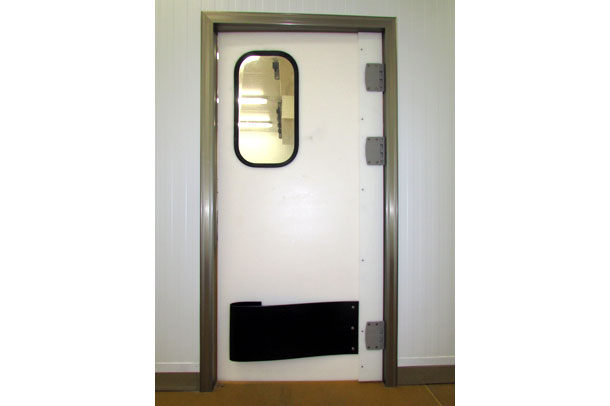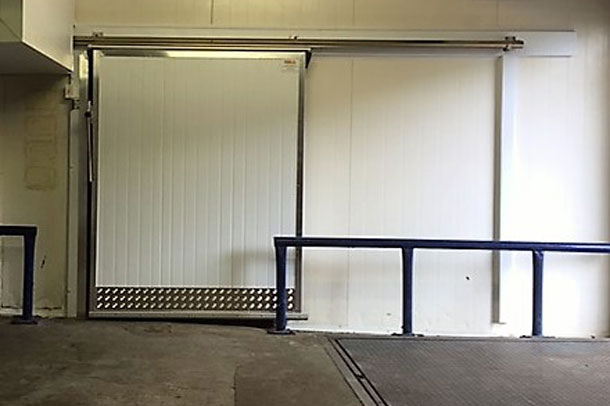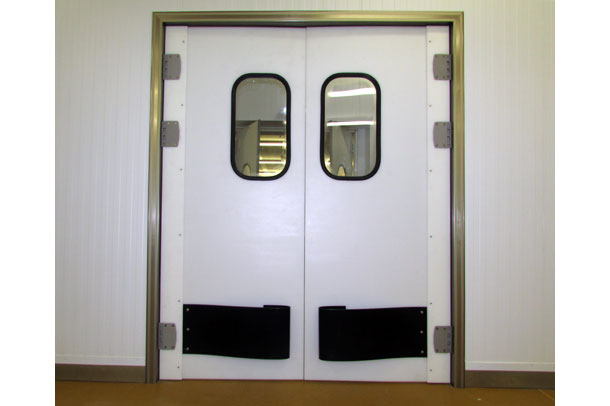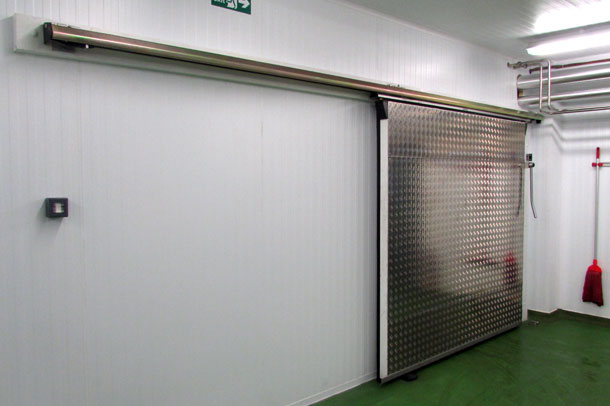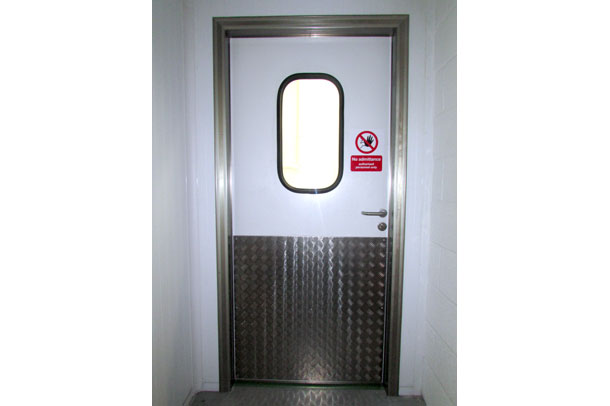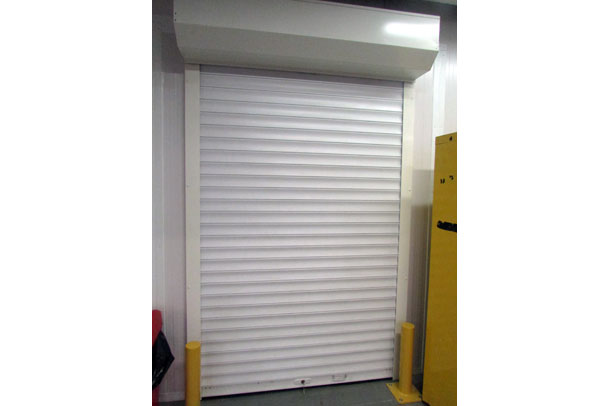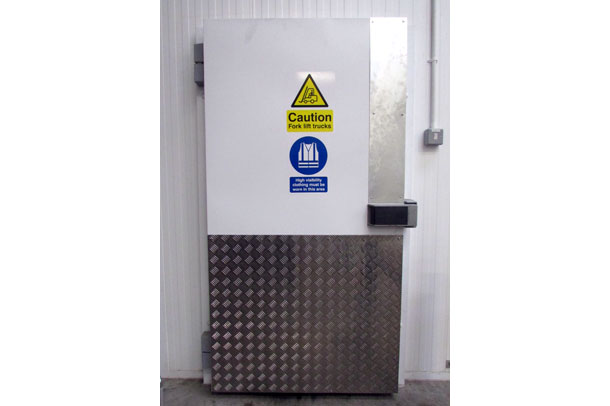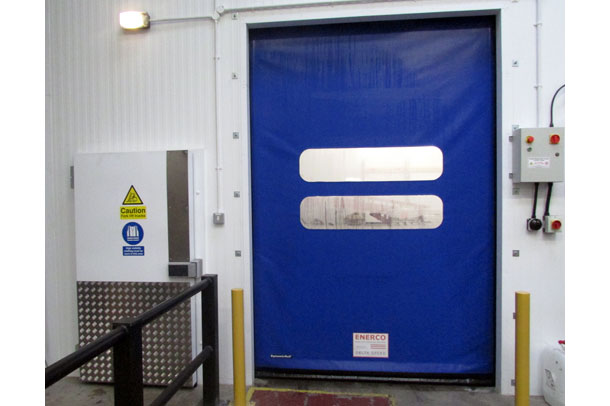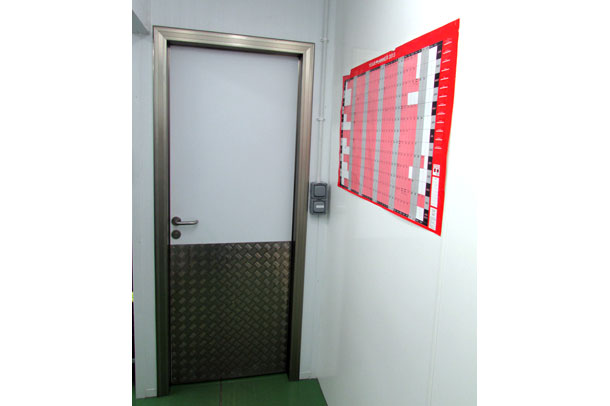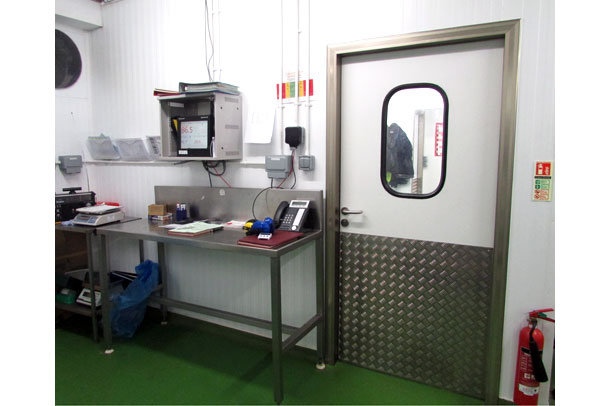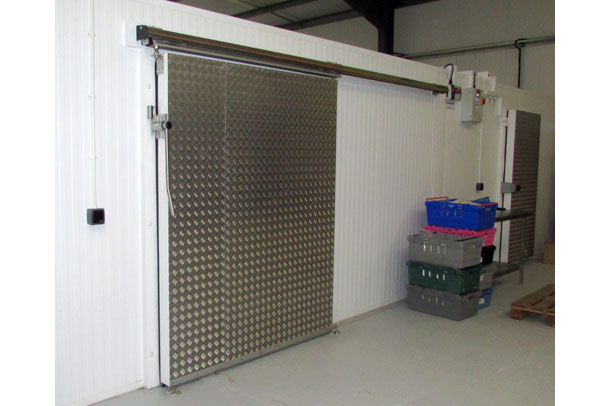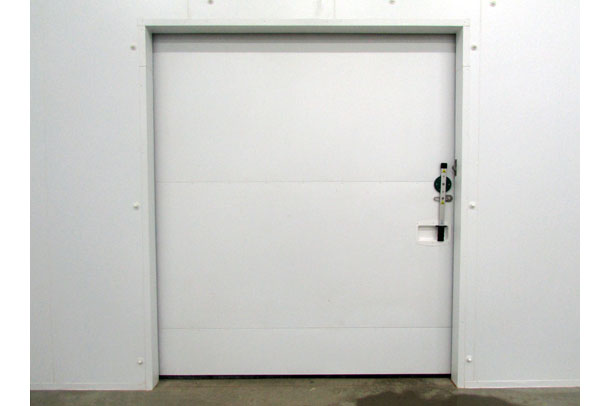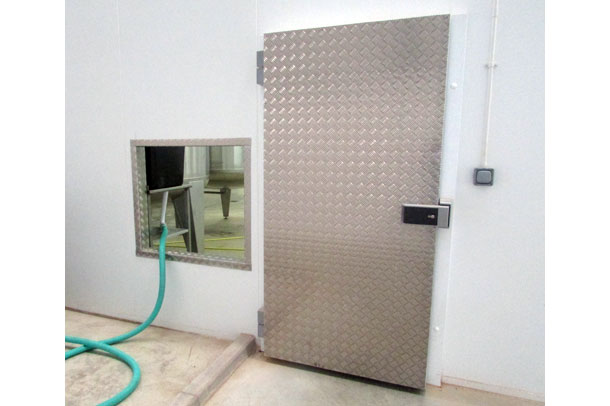 Doors
We can design and build all types of doors to fit any sized opening.
We provide sliding doors of any height or width with auto options or manual self-close and sliding track options to suit different door sizes and budgets.
We also supply slam face doors, personnel doors, fixed or sliding curtains, single or double swing doors in either flexible PVC, polyethylene or insulated polypropylene with or without bumper strips, high speed doors and insulated or uninsulated roller shutters.
Doors can be fitted with single, double or triple glazed vision panels in a variety of shapes and sizes.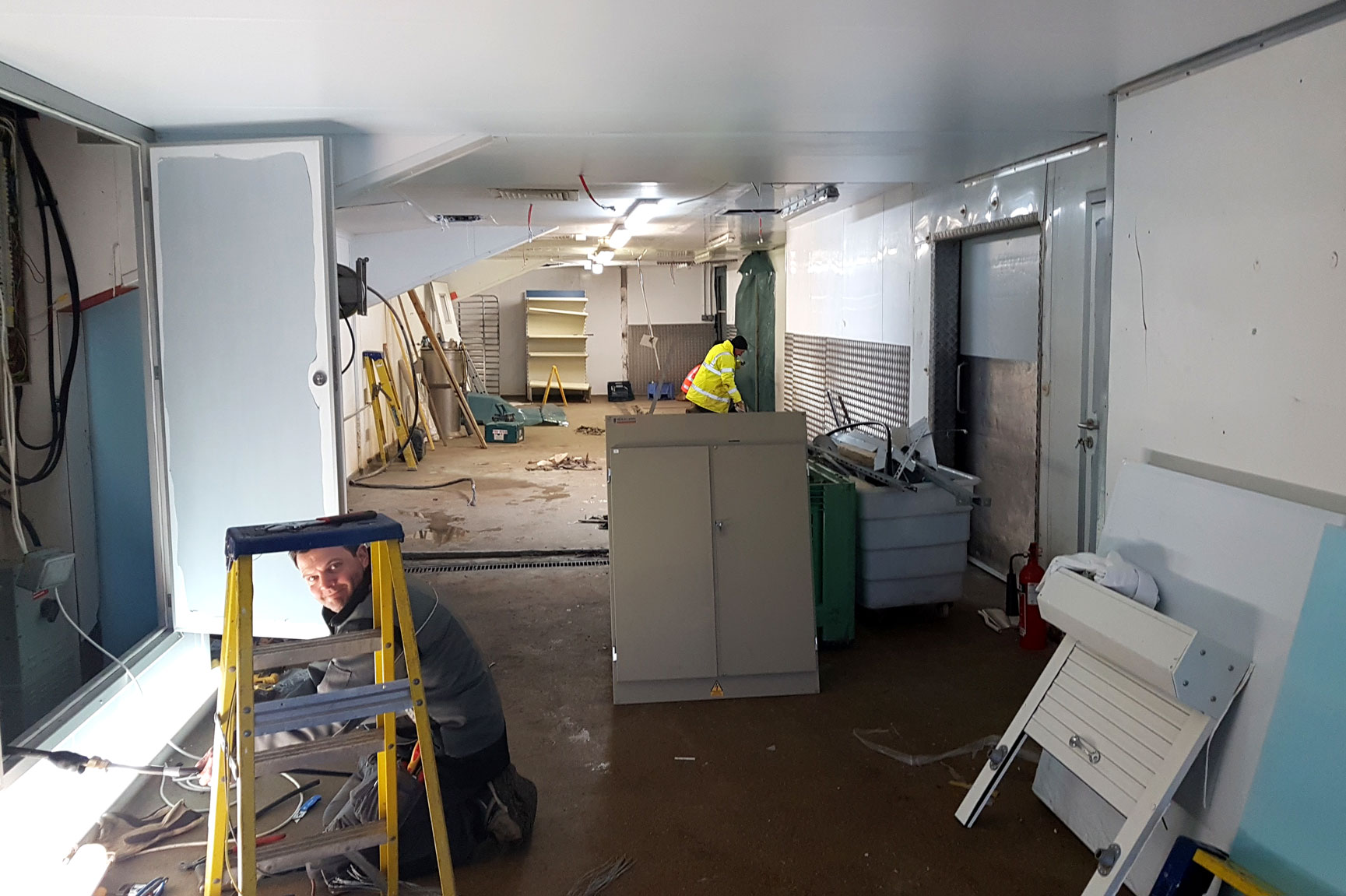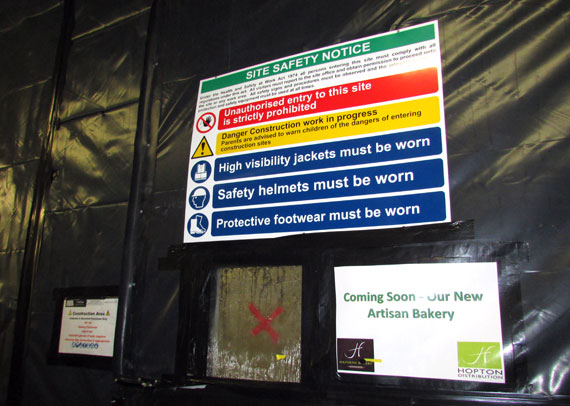 Renovations, expansions and maintenance
Renovating or expanding your existing facilities can be a cost-effective solution.
We often undertake upgrades of existing spaces which can include renewing or refitting panelling, overcladding existing panels and replacing or upgrading doors.
We can extend, dismantle and reconstruct in a new location, or even change use of existing rooms where possible.
We also provide a maintenance contract to audit premises on a monthly basis providing a report detailing all faulty and damaged panels, door furniture, tracks, gaskets and seals, threshold and frame heaters.
This allows the client to remain efficient and up to date with all current legislation.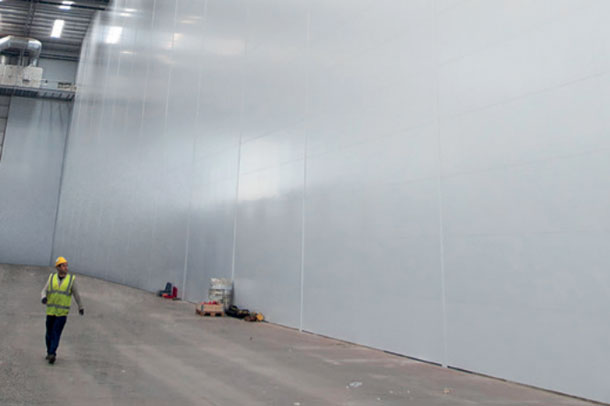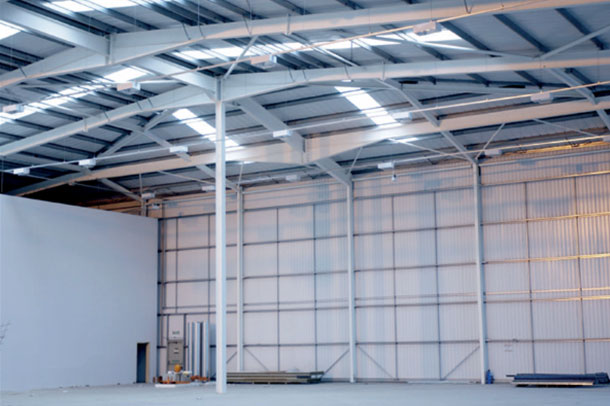 Fire & partition walls
NBA 'Firewall' system offers fire protection of up to four hours to LPS1208 requirements.
Our system works as a 'Firebreak', 'Firewall' or 'FireCell', including Firestopping, Firedoors and Secondary Steelwork where required.
The panel system is extremely versatile and can be used for industrial applications, as a partition within an office or warehouse, as a subdividing wall, a boundary wall, or to enclose a staircase.
The composite walls and ceilings we provide are a cost-effective alternative to traditional trades as there are no messy works and the finish is virtually maintenance free.