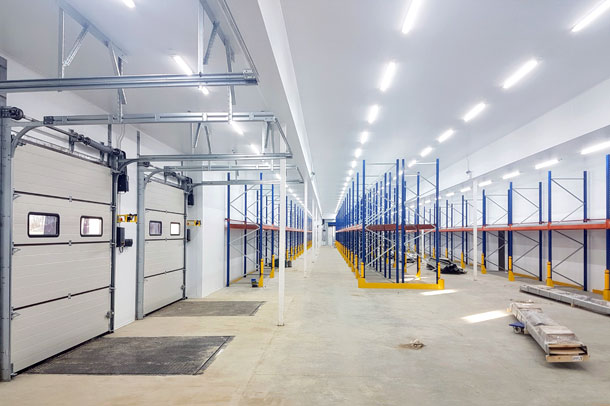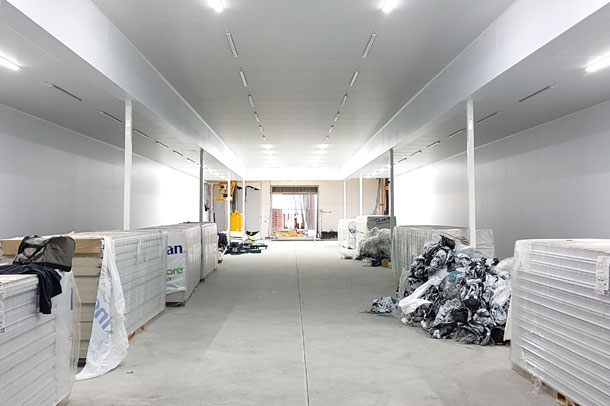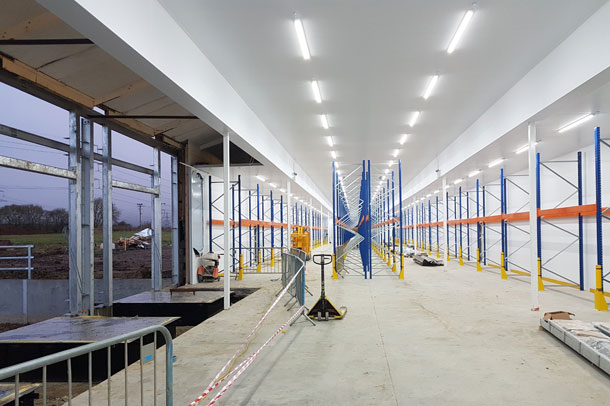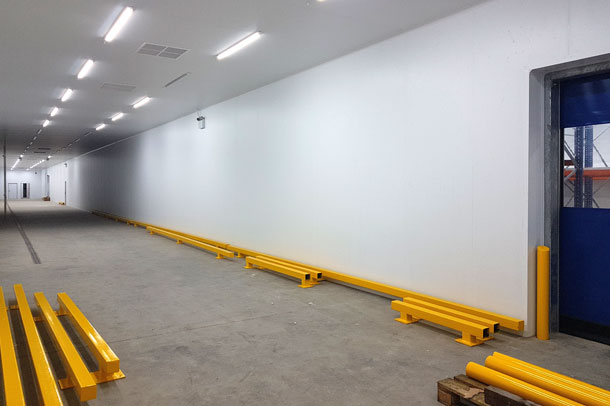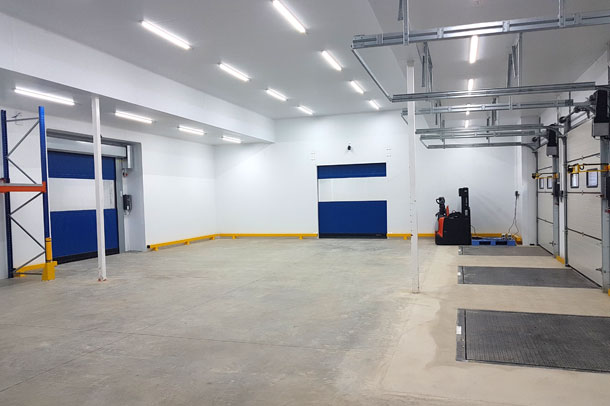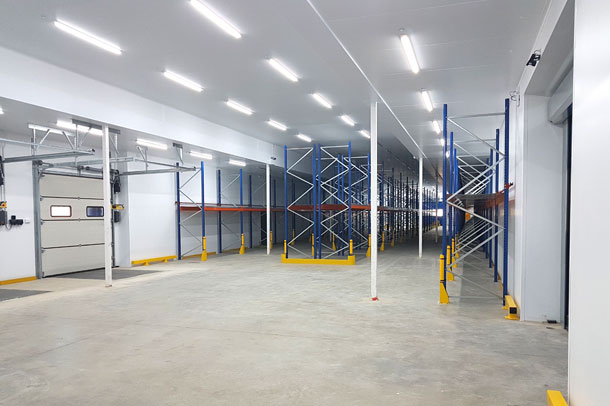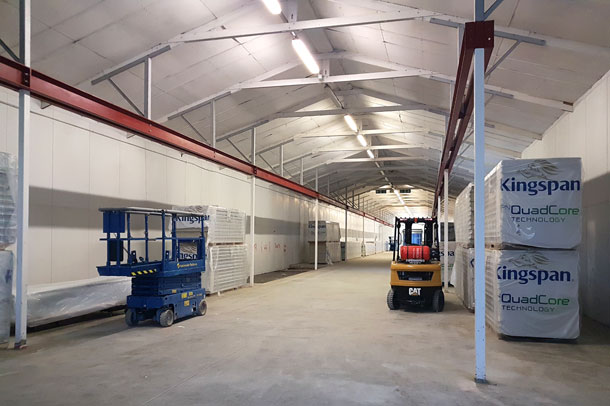 Stonegate
Stonegate are one of the largest dedicated free range egg producer/packers serving the majority of large multiples in the UK.
They have been through a number of works updating and expanding their site and NBA have helped with creating a new, up to date egg storage facility approx 80m x 15m.
This required overcoming an interesting existing structure to create a cleansafe/foodsafe hygienic environment complete with polished concrete floor, fast acting doors, loading bays and low velocity cooling.
---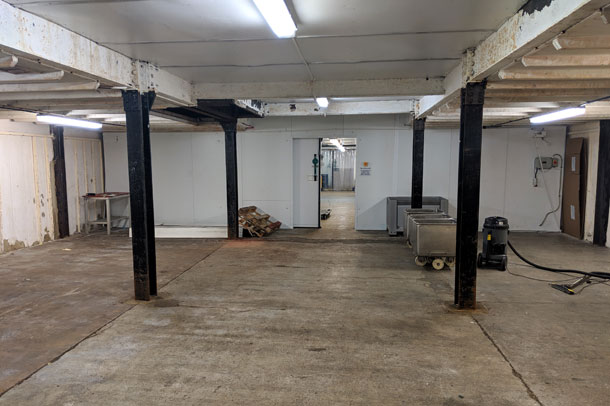 Towers Thompson
Towers Thompson are a catering butcher based in Avonmouth Bristol and had need of updating an existing old freezer within the XPO site when the main plant was moth-balled.
NBA lined out the existing freezer, approx 25m x 12m, with Kingspan white foodsafe insulated panels and fitted a new ceiling supported from two rows of T-bar suspension.
The new walls had trace heaters fitted underneath, whist continuity of insulation was maintained everywhere else.
Once the new kit was installed and turned on the client saw a two thirds reduction in the energy costs for running the freezer.
---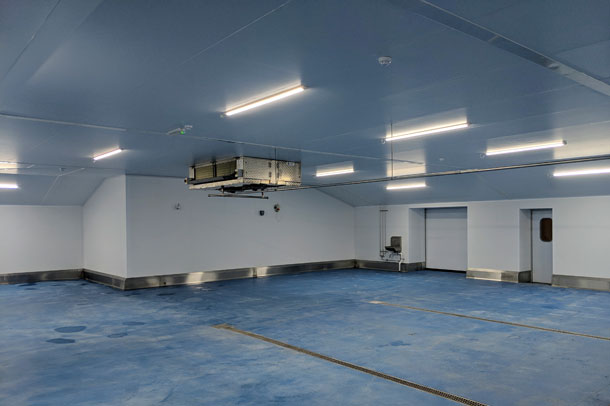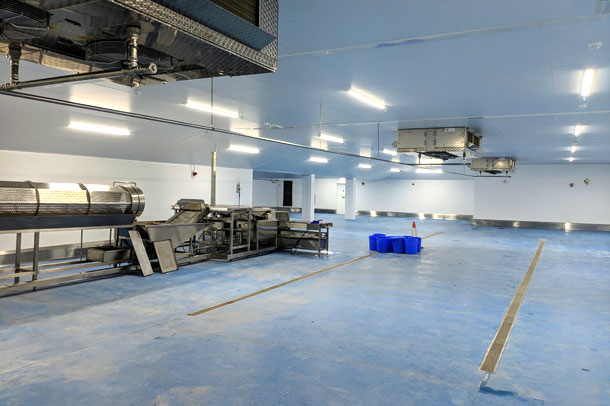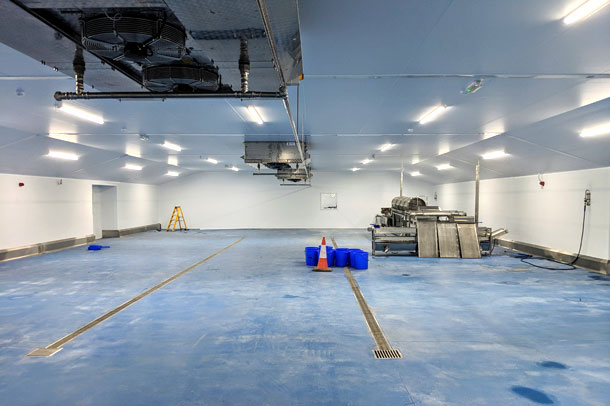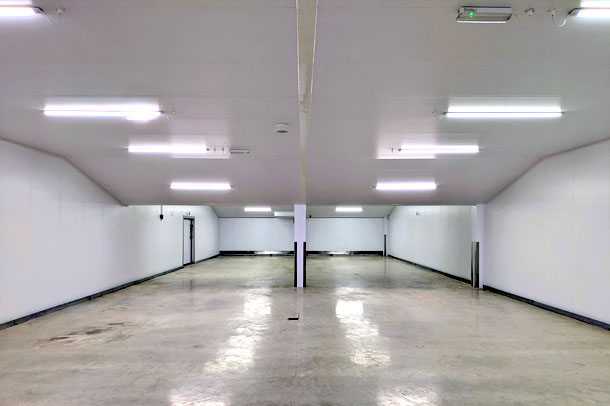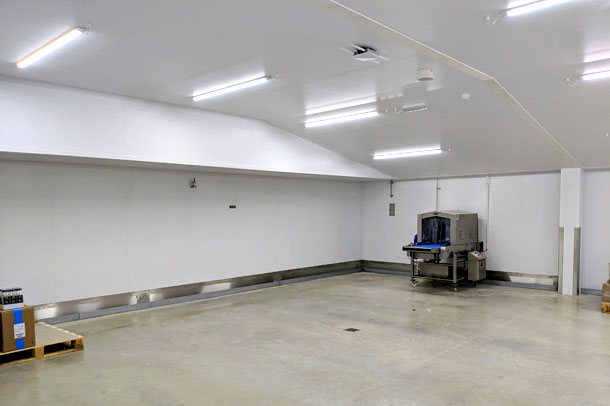 Stonegate
Stonegate are one of the largest dedicated free-range egg producer/packers serving the majority of large multiples in the UK.
NBA helped Stonegate create a new cooked egg facility, changing the usage of an existing building to build an approx 2100sq/m facility. This encompassed high care and low care, with a number of holding and despatch chillers, changing rooms, complete with loading bays, new resin flooring and stainless steel kerbing.
The roof design was especially challenging, creating three coffin lid bays using a WPC suspension system.
This project was a particularly challenging build but saw a successful conclusion and a very happy client.
---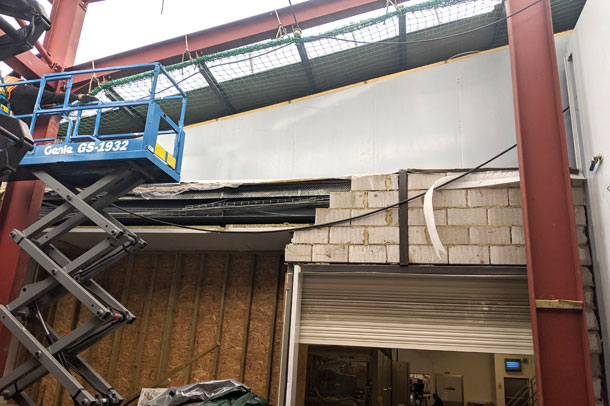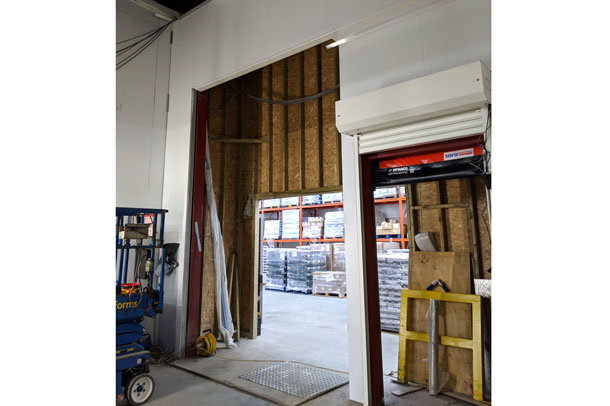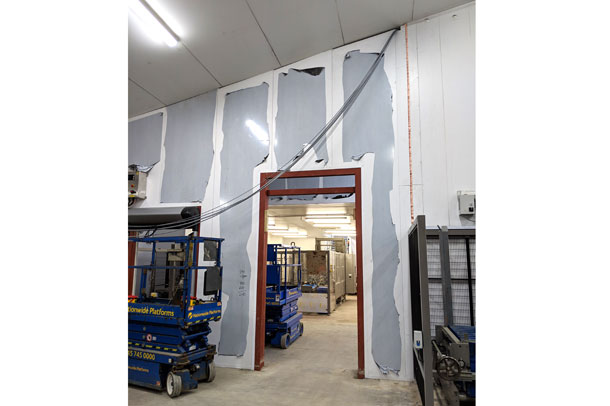 Wyke Farms
Wyke Farms make fantastic award winning cheese in Somerset and are fast becoming a national favourite.
NBA were contracted to construct the foodsafe insulated panel work inside their factory extension making room for another cheese packing robot! The insulated panel work was fitted around challenging obstacles and a large amount of steelwork to create the space exactly as the client had designed.
---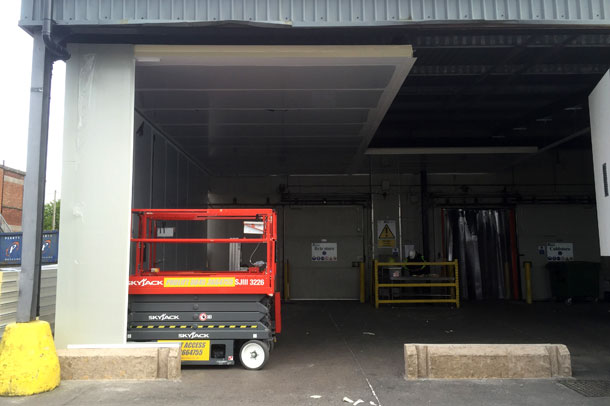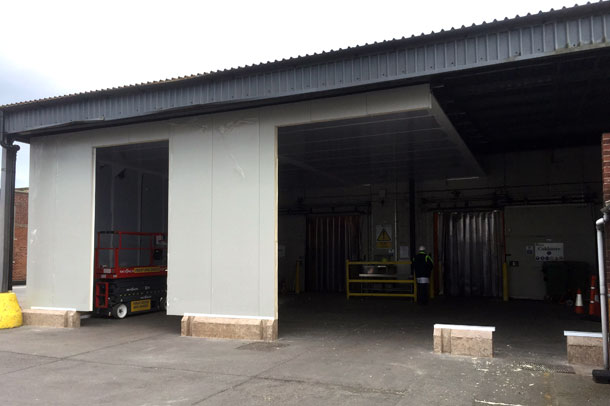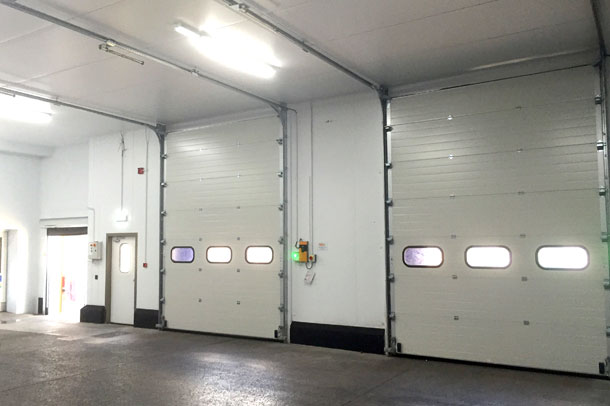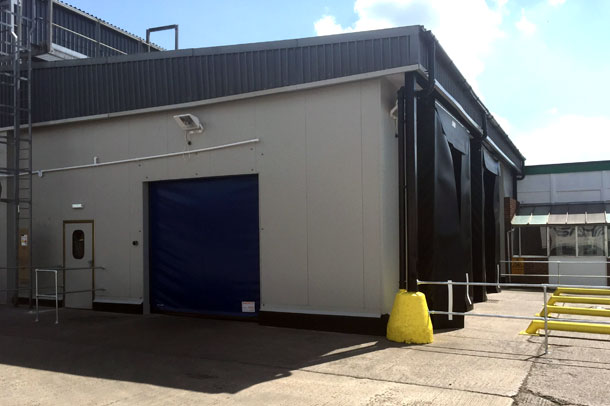 Savencia
Savencia produce well-known brands of French cheese.
They contracted NBA to create a chilled loading bay by enclosing their existing loading bay with panels and install two sectional doors, four fast-acting doors and two personnel doors. The panel walls were set on new concrete kerbs and the entire structure was topped with a ceiling supported using a WPC T-bar suspension system.
All panels were finished in goosewing-grey plastisol to match the existing infrastructure. NBA also undertook all the lighting and ancillary work.
---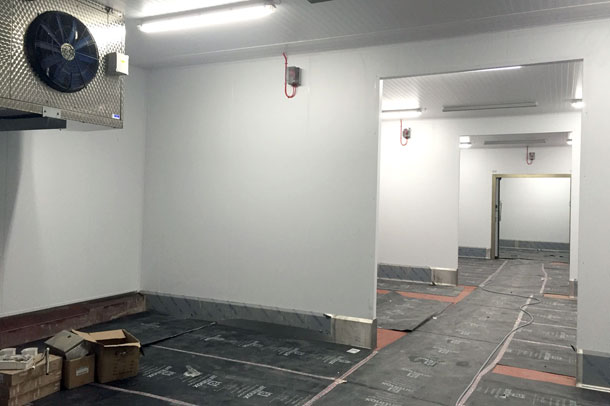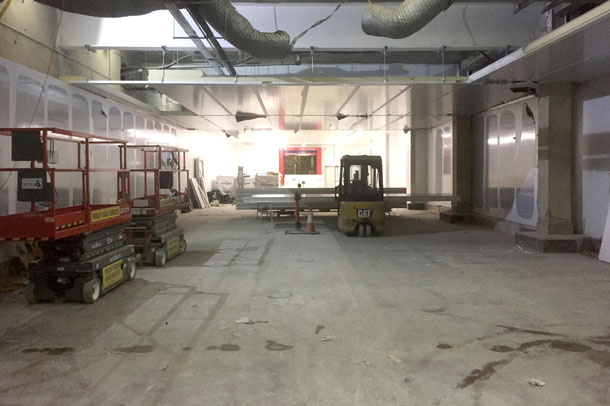 Oscar Mayer
Oscar Mayer specialize in making and developing retailer label prepared foods for the top UK grocery retailers.
NBA were contracted as part of a team redeveloping the ground floor of their existing facility measuring some 75m x 15m. We created a number of connecting chillers and temperature controlled production areas.
Work was completed in a number of phases, all in all approximately three months.
---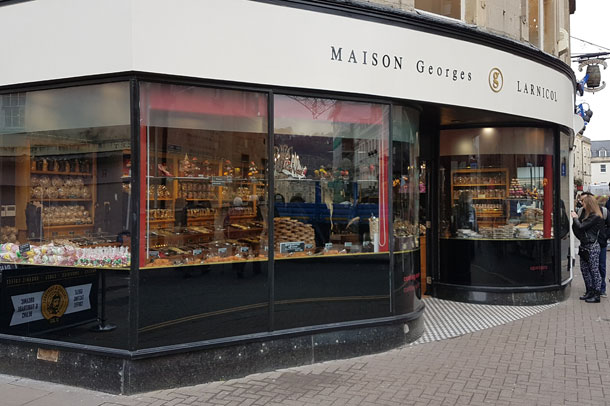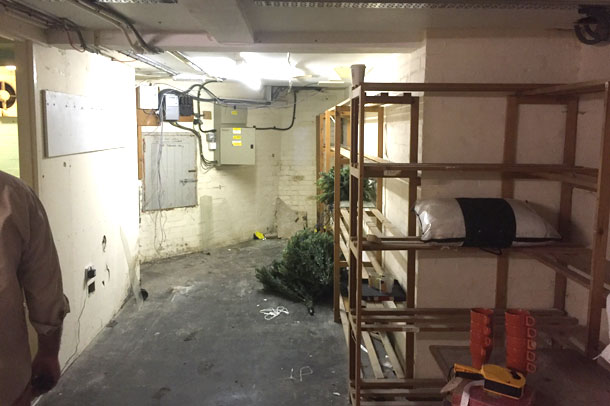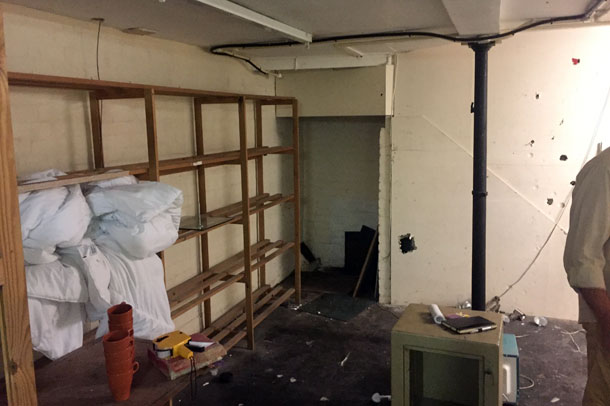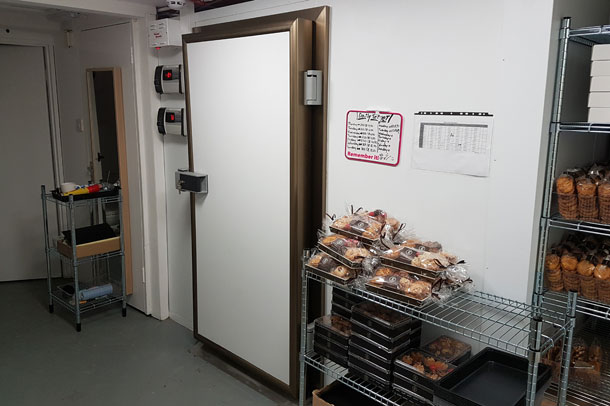 Maison Georges Larnicol
This is the first shop outside France for the eponymous chocolatier owner.
NBA constructed a combi-room (freezer accessed through a chiller) in an extremely tight space (the basement) both to work in and access, with the refrigeration kit needing to be run four floors up to the roof. The project was completed in around a week to a deadline that allowed the shop to be open before Christmas.
---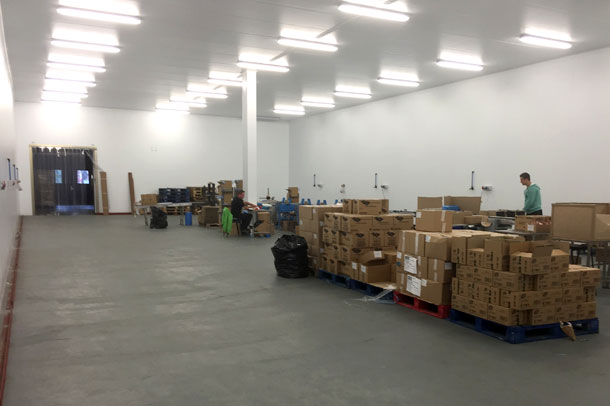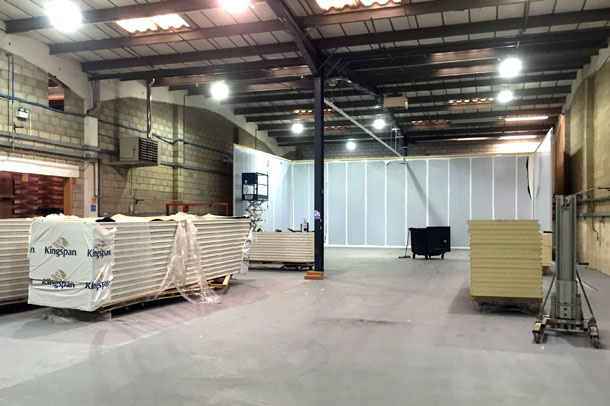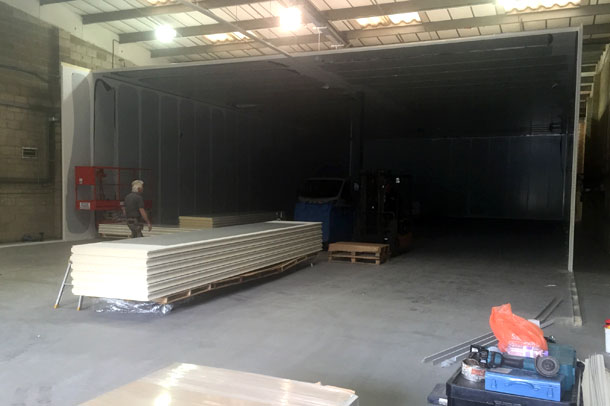 Alexir
Alexir are a packaging manufacturer and repacking company based in Kent.
They contracted NBA to construct a room (30m x 13m x 5m high) exclusively for packing nut-based products. The room was connected to a large corridor at one end for use as a changing room and a large three-sided manual sliding door the other end. The ceiling was constructed using a WPC T-bar suspension system hung from existing steel work, providing two bays of ceiling panels.
---
Quay Fresh
Quay Fresh are a Whelk Fishery in Newquay, west Wales.
They contracted NBA to increase their freezer space by adding a new extension complete with new insulated concrete floor, drainage, stainless door and extension to the steel framed and clad building. The job was completed inside four weeks as a turnkey solution run by NBA.